Introduction
Store View MSI Sales Channel extension replaces website MSI sales channel with store view sales channel. As a result, you can assign store views to stocks (therefore to sources) and vice versa. A product quantity and availability depends on a current store view once the module is installed.
Create Stock
Select Stores → Inventory → Stocks. Click Add New Stock button. The create stock form looks just like it was before the module installation with only difference that you can assign store views instead of websites in Sales Channel section. Also, select sources and enter a stock name there.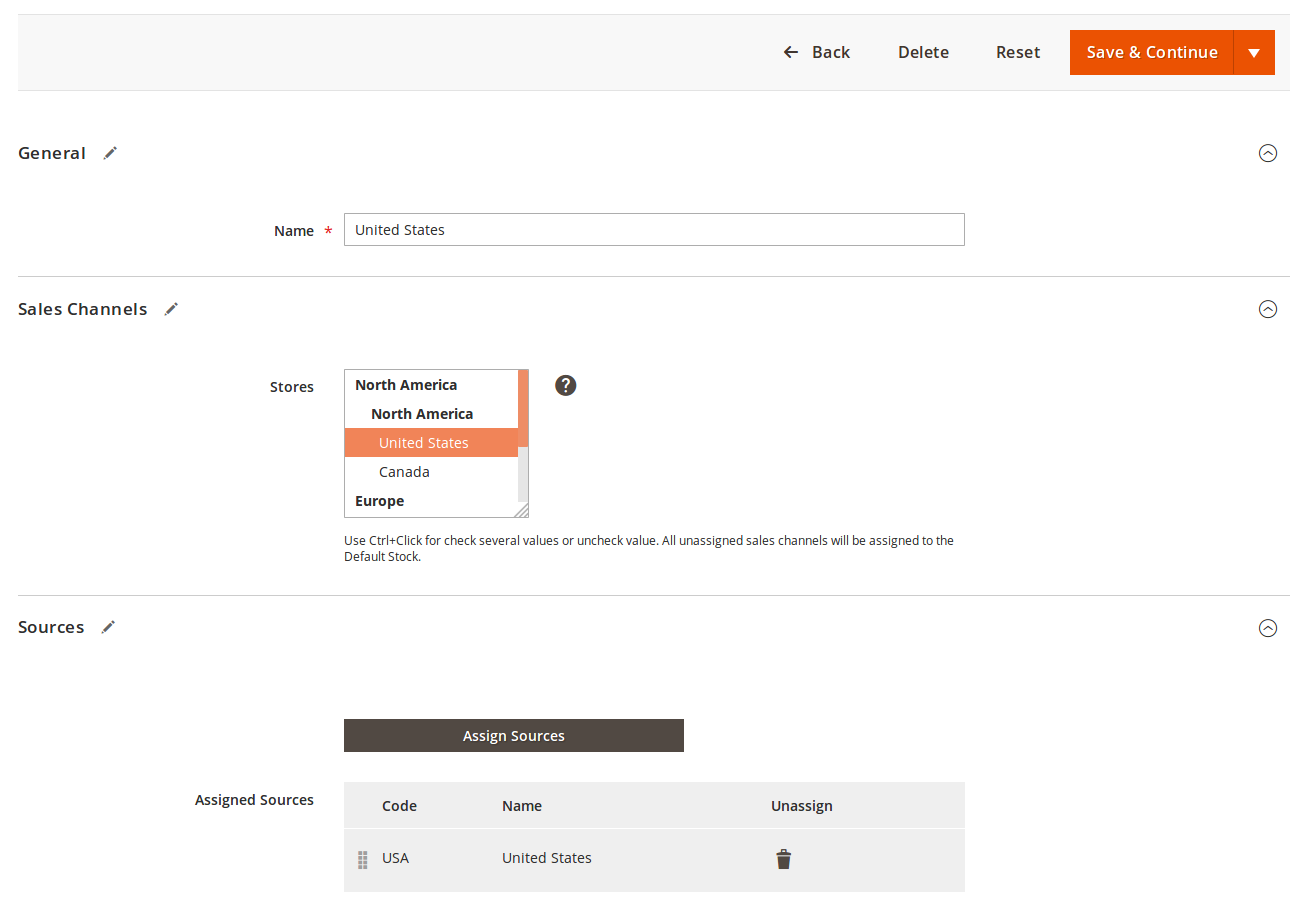 Edit Product Sources
Select Catalog → Product. Click Edit link for a product that you want to modify. Expand Sources section. Available sources and quantities can be specified for sources (each source is included into a stock) and therefore for store views here.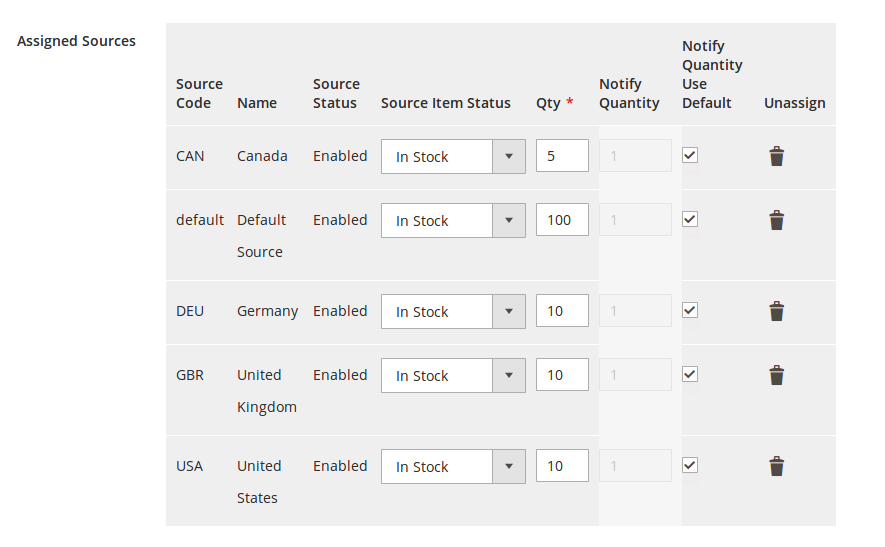 Customer Area
On the front-end product page, you can find inventory information reflected depending on a store view selected.